May Monthly Moon Gathering – Tuesday, May 2nd from 12- 3 pm
May 2 @ 12:00 pm

-

3:00 pm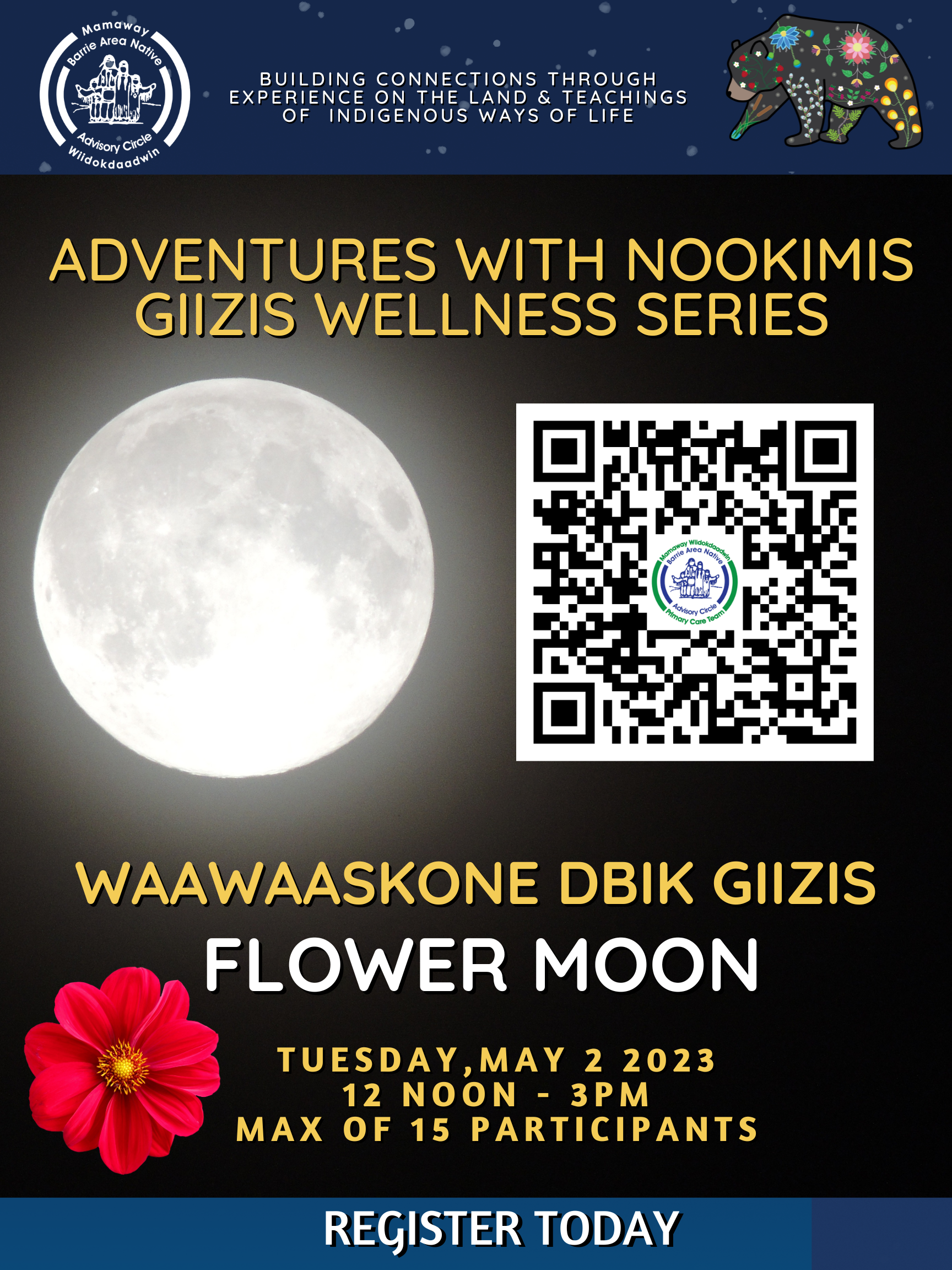 Calling All Indigenous Peoples in our Area

(Please Note: At this time our series is dedicated to empowering & strengthening traditional cultural teachings within our Indigenous Communities – First Nations, Metis, and Inuit Peoples are open to register.)

Join us and our team monthly for a very special gathering on the land around our area to explore the powerful moon cycles that show us our path and help create flow in our life cycles.

This month we explore… Flower Moon- Waawaaskone Dbik Giizis and we will be exploring the teachings of planting and growing!

**Deadline for registration is Friday, April 21st at 12 Noon**

This month's program will allow for 15 participants! (registration will be closed once full)
Registration and your full commitment are required to attend, please advise if you need to cancel as soon as possible.
You will be contacted by email with confirmation and details of our meeting place.
Note: Each participant will be expected to participate in an outdoor activity, teaching, and workshop takeaway as part of the growing experience this program will be looking to teach.
Please be advised, full location address will be provided in the confirmation registration email.